Since the start of the COVID-19 pandemic, though, e-learning has become a main part of the education and training process. Now it's very familiar to have online classes on a learning management platform since we have recognized the benefits of e Learning although companies' staff are fully or partially back in the office. In this blog we will discuss what are the factors to consider when choosing the right LMS for your business.
Let's start with definition of learning management system, it's a web-based technology that provides the framework to automate and handle all aspects of the learning process (documentation, tracking, reporting, automation, and delivery of educational content).
No matter what sector you operate in, whether you are in the education business or trying to have an LMS to train your company staff, LMS could enhance the training process within your company and increase profitability accordingly.
Factors to consider when selecting an LMS
1. User experience
User experience became a more distinct feature after 2020 as it should enhance the learning experience. It should offer your learners a better experience in terms of usability and flexibility to move from every possible device to increase engagement and reduce distraction, especially for audiences who may not be familiar with technology. Poor user experience leads to a weak education process, it's the number one reason why the education process is not doing well.
2. Open-source
An Open source LMS is a system that is created using an open-source code that you can use too, that means you can modify and customize the system according to your requirements and goals. We recommend hiring an expert to do the job for you to achieve the most from your system.
3. Course building and Administration
LMS can't get in the way of the learning management; it should improve the whole learning process through allowing administrators to control all learning activities. It should have predefined roles and different levels of access (administrator, institution, moderator tutor and learner…). LMS are designed to enable each role to easily and effectively manage the activities of each role.
4. Audience management
Many studies found that Online learners can control even more their learning activities than traditional education. LMS handles different types of audience and users which is an essential feature for consistent learning management systems as they deal with many types of audience and wider audience of students. This would definitely boost retention, and user engagement.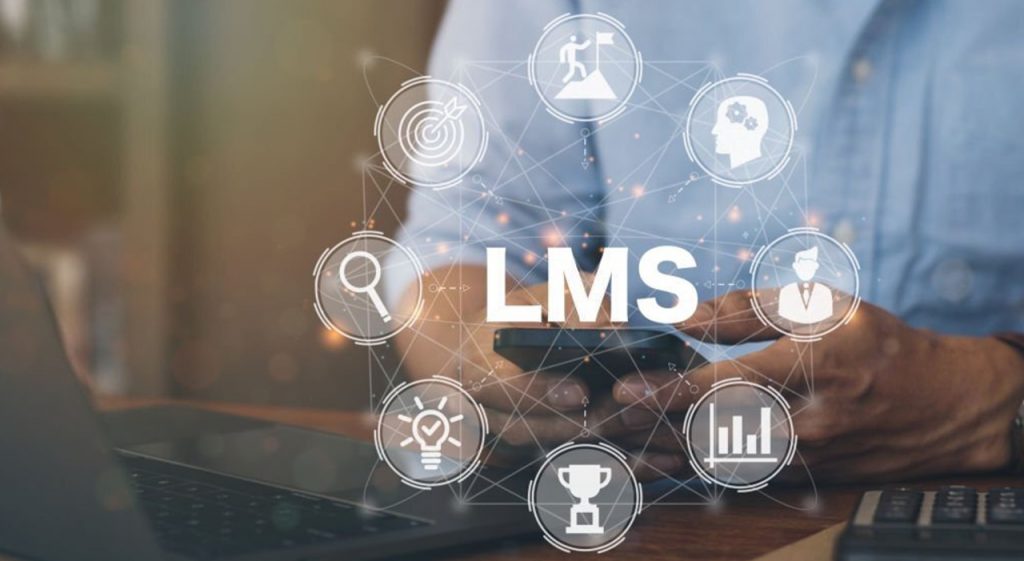 5. Content
A study shows that highly engaged LMS can increase profitability by 21% learning management systems should provide and handle various engaging digital content on your platform (videos, quizzes, user-generated content ) as a part of the education approach. This helps learners to perfectly understand and absorb and measure the efficiency of your learning process by knowing which content is resonating with your learners and how they are performing in assessments.
6. Reports
LMS reporting feature is an important criteria when selecting a learning management system. You can't achieve progress with your education process without a powerful tool of tracking the performance and get enough data and insights to keep evaluating the process. You'll need to know how people are interacting with your content, and how many students pass it. Automated reports reduce the cost of administration and the human error and allow you to archive all data.As mentioned in point number 3 configuration of report settings over the created roles allows all system users who have the access to view specific reports.
7. Certificates
The certification plays a critical role in the learning process. It helps the learners to have proof of gaining a new skill when applying for a job. Certificates add value to your LMS as it increases the value of your education programs. Learners are always proud of having a paper or evidence of getting knowledge after passing the exam, they make them feel that they have done a great achievement. Keep in mind that students love to share such achievements on their social media which serves your branding strategy and boosts your brand reach on social media.
8. Branding
Embracing your brand gives a meaning to your LMS. It's the most important stage when investing in a learning management system for your business, no matter what sector you operate or Industries you are in, all businesses come with the same requirements of branding to provide a memorable education experience under the name of your company to make them feel that they are connected to a remarkable brand not just a traditional educational institution. LMS should enable you to customize your interface to display your brand identity ( Logo, colors, slogan and social links, background,…) this can affect a wide range of people, from learners to teachers, investors, providers.